My Favourites
Elie Saab:
On these dresses i mostly love the fabrics the blue outfit at the bottom is my favourite because its sexy and cute at the same time its very feminine and i like how the fabric is draped into roses.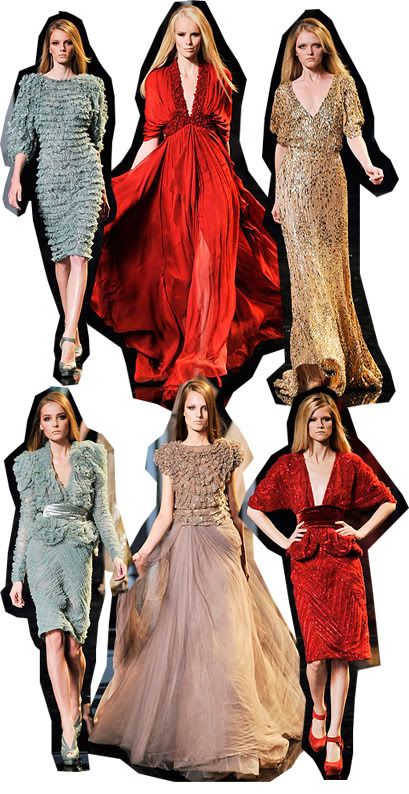 Christian Dior:
OMG! look at this gorgeous make up, i think the dior show was probably the most stunning one of all. The models look like little flowers, the whole collection is so bright and it makes me really happy and also look at the shoes, aint they looking like rose hedges?!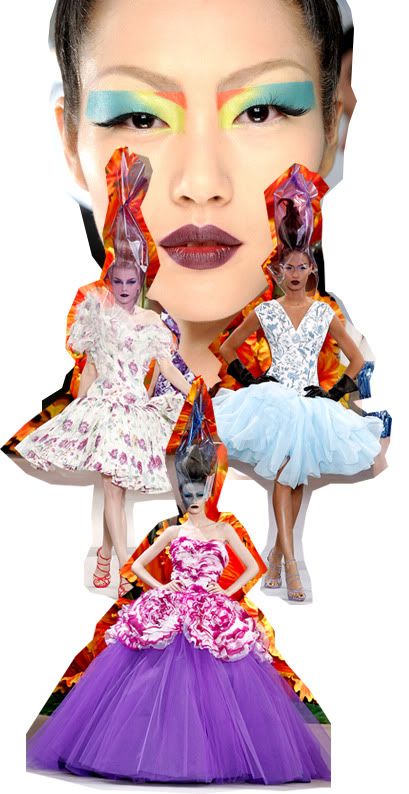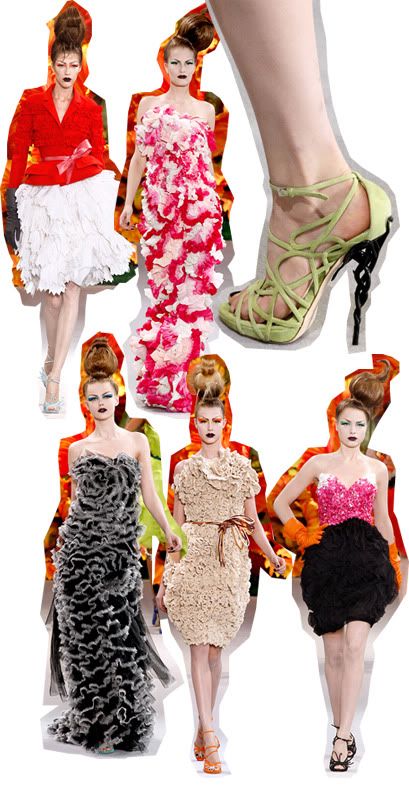 Valentino:
Well, here im speechless once again. I adore every single dress of these and the gloves and the shoes - just beautiful.