My Favourites
Alexis Mabille:
I love the big bows on the blouses and the colours are beautiful. The shoes and the accessoires are also gorgeous but mostly i like the opposites from the straight black pants to the lovely feminine tops.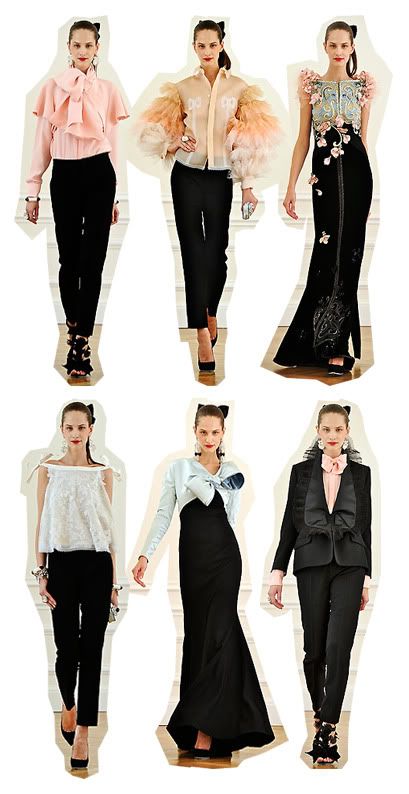 Chanel:
The crop top with the flowers on is my favourite here and i also love the white dress with the diamonds, it looks so expensive ... i dont want to know how much it is.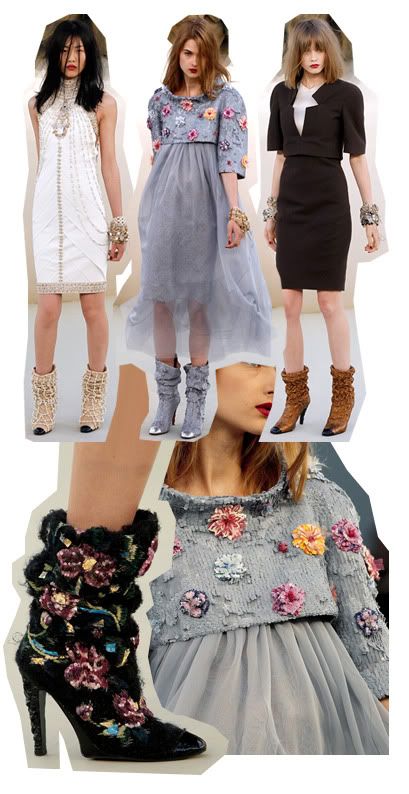 Givenchy:
I dont know what to say about these dresses. They just blow me away.