New York,

September 8, 2010

Sachin+Babi: Light blues, beiges and pops of red or yellow aswell as balck and white dominated Sachin+Babi's spring collection. More feminine and less minimalistic as usual the designers used inspiring fabrics and printed silks. To me, it was hard to decide which is my favourite piece but i guess i prefer the red dress with the lovely drapes in the top row.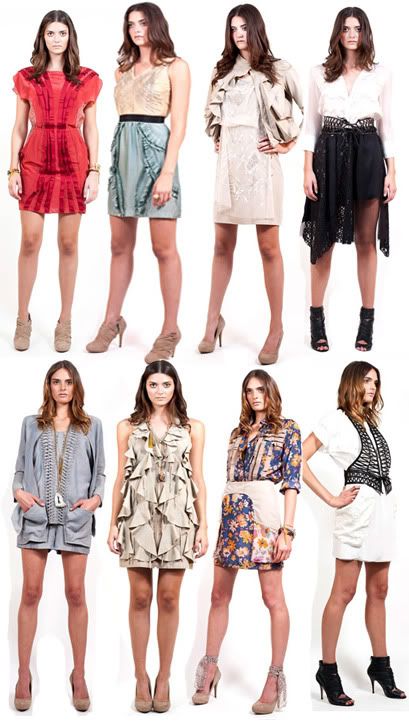 Organic by John Patrick:

Nostalgic was the first word that popped up in my mind when i saw John Patrick's spring collection for the first time. Colourful tea dresses and beautiful jackets with covered silk buttons remind me of the early, glamorous 20th century. But John Patrick also showed straight cut shorts with lace embellishments and pencil skirts which gave a little modern edge to the whole collection. My favourite outfit is the one with the yellow A-line skirt and the see-through blouse and of course the one with the giant hat.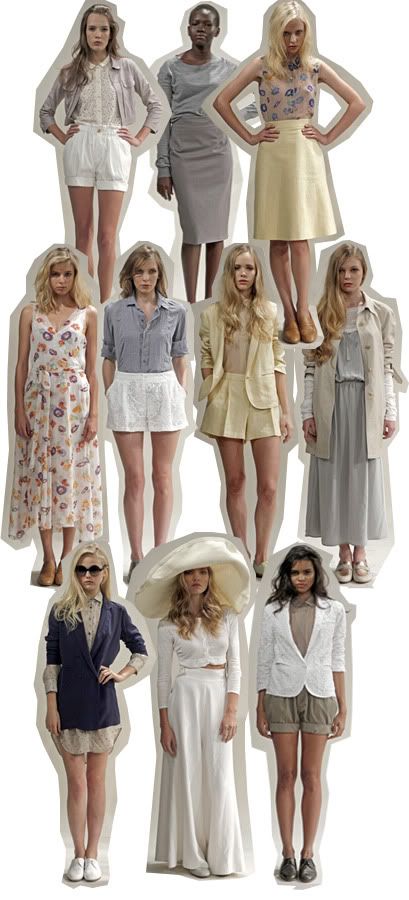 All of the information, and the pictures via
Style.com